We can all agree that 2021 was a year we are happy to leave behind.

2022 is the time to recover and make things better. This can mean things like breaking bad habits, building good habits, or starting the business you always said you would do. But it can also mean that you get the help you really need – e.g. B. the commissioning of a marketing agency.

Since everyone is mostly at home, online shops have experienced a boom. In fact, already in June 2020, e-commerce sales increased by 104% compared to June 2019. If 2021 has been a great year for your business, then now is the perfect time to improve your business' front end. And the best way to do that is to let the marketers themselves help you.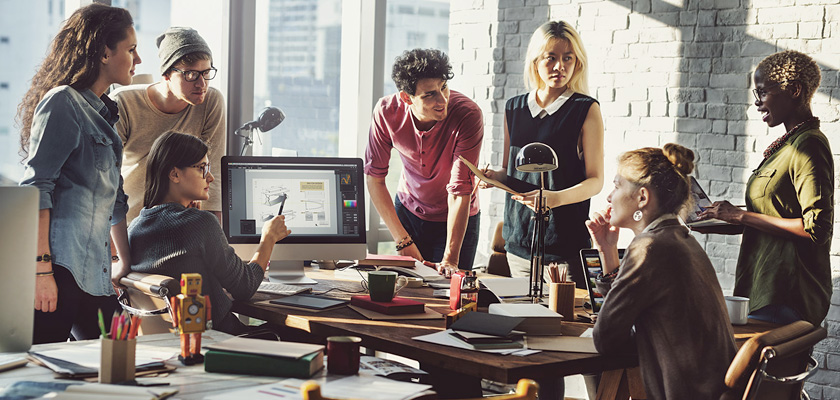 5 reasons why you should hire a marketing agency in 2021

1. Refresh your marketing strategy

Get a fresh look at your business. If you believe in the value of your business but are struggling to reach more people who will benefit from it, then it may be time to rethink your marketing strategy.

Working with an online marketing agency gives you an expert perspective so you can lay a rock-solid foundation for anything internet marketing. That can mean creating new marketing materials for a more consistent look and feel across your business, or it can mean using new channels to reach a wider audience.

Either way, it depends on what type of business you're running. Therefore, it is best to contact a marketing agency to find out what your company really needs.

2. More time for what is really important

Outsource your marketing activities to save time. Internet marketing is an important part of any business. But as a business owner, sometimes that might not be your forte and that's okay!

Hiring a marketing agency frees up your valuable time so you can focus on what you do best, whether it's making leadership decisions in the boardroom or building an app.

3. Save costs

Hiring an online marketing agency not only saves time, but also money. Working with a marketing agency is a cost-effective way to get tangible results within a given time frame.

Yes, you will have to invest a little more money initially, but when you factor in salaries, benefits, health care, and even marketing tools, you'll save more in the long run compared to a dedicated internet marketing team. Hiring a marketing agency eliminates all of these extra costs and makes budget management easier for you.

4. Get more creative ideas

Outsource creativity for original ideas and concepts. Outsourcing your marketing activities also means outsourcing your creativity. It takes time and money to come up with creative ideas that will grab attention and get your business known. Hire a marketing agency and leave it to the professionals.

5. Position yourself for the future

Start early and stay ahead of the crowd. Investing in solid internet marketing in the early stages of your business will only set you up for future success.

Start now to make 2021 the year your business reaches new heights. It can only get better from here and when you hire an online marketing agency you are setting yourself up for the future.


2022 - a chance for everyone

2021 is an opportunity for people and businesses to recover even stronger. Now, more than ever, is the time to work together to make meaningful efforts that drive real change.